The Sound of Music - The ALL NEW Integrated Bluetooth™ FM/MP3 System
Whether you are relaxing alone, sharing time with a loved one or entertaining friends—the sound of music always adds pleasure to the occasion. Shoreline Spas offer an optional Bluetooth™ stereo system with MP3 input which includes quality marine speakers for the ultimate sound quality that parallels the Shoreline models.
The unit is housed in a dedicated enclosure—conveniently located within easy reach. Also included is a mini waterproof remote that allows you to control your music from inside or around your spa.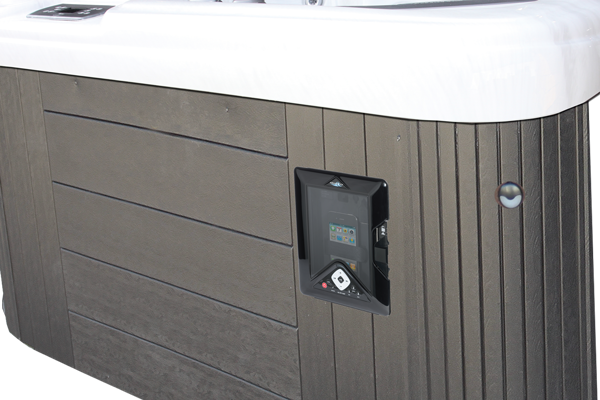 Optional Audio System; Bluetooth™ / FM Audio with Docking Station and Marine Grade Speakers
MP3 Input
2 Marine Grade Speakers
Waterproof Floating Remote
Water Resistant Enclosure
Subwoofer
Specifically Designed For Spas