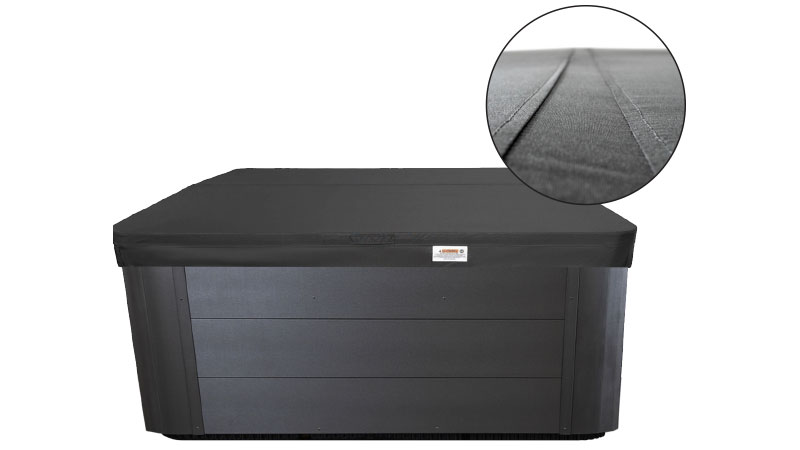 Hot Tub Cover
WeatherShield is much lighter, reducing the weight of a cover up to 25%.
It has higher resistance to high UV and protects better against cold extremes, better than any other material used for spa covers.
*Cover comes with every hot tub.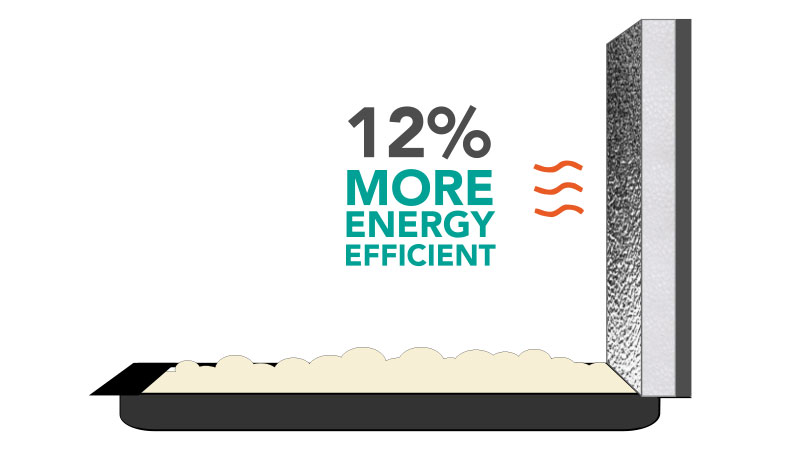 Ultra-Insulated Cabinet & Base
Extremely efficient Reflective Thermal Shield reflects and recycles heat, keeping your water warmer, and your energy bill lower compared to foam-filled hot tubs.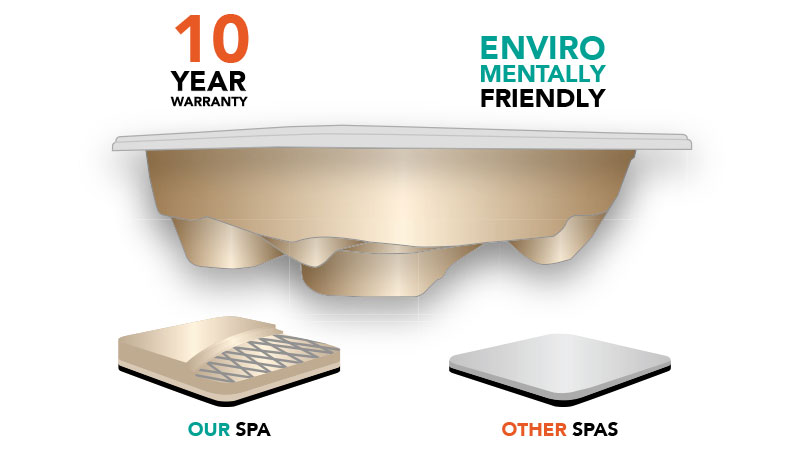 Superior Shell Construction
Our commercial-grade Triple Fusion Shell is thicker, allowing a deeper, stronger, smoother tub. Steel support mesh and environmentally friendly, EcoSpray resin (not toxic fiberglass) make the Hatana Hot Tub shell one of the strongest you can buy.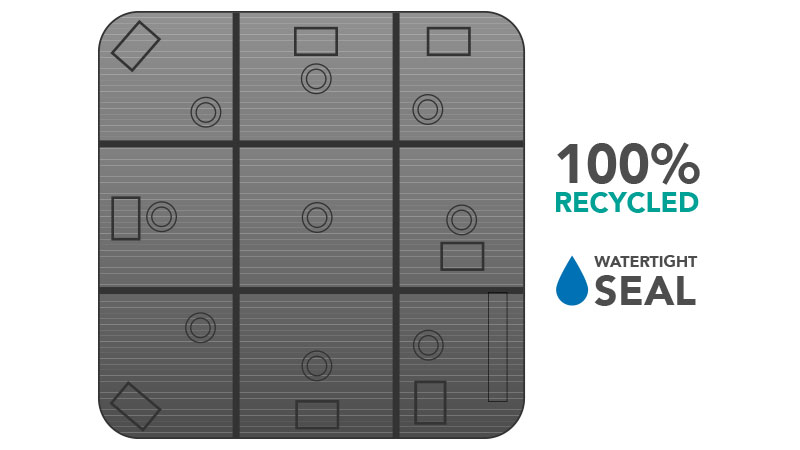 Eco-Foundation
Weather-resistant, fully insulated base provides the foundation to lift the hot tub off of the cold ground to further insulate and it protects the hot tub from moisture, bugs, mice, and other unwanted pests.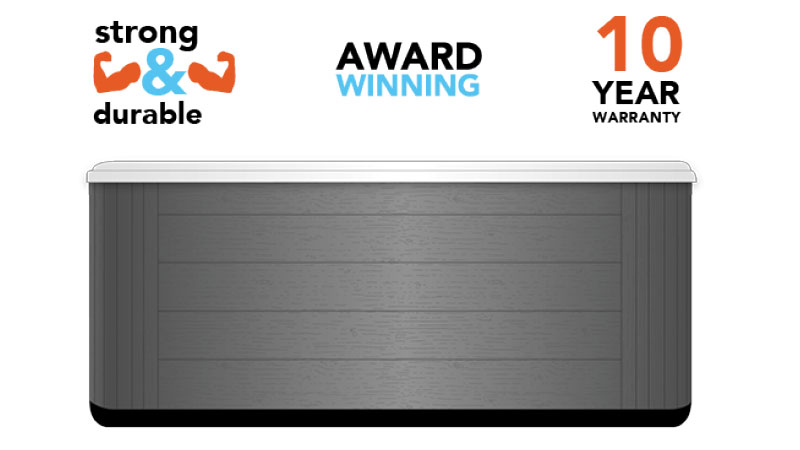 DuraTech Cabinets: Ultra-low Maintenance
Just an occasional wash with soapy water will keep your DuraTech cabinet free of dust & grime and looking its very best.
Ultimate Outdoor Performance
DuraTech Cabinets resists splintering, rot, warping, and damage from insects and other pests.
HD Foam PVC Column Supports
Custom PVC high-density foam-filled system will not rot, mold, rust, or breakdown like wood or steel support systems. Pillars integrate seamlessly into the foundation and the shell for unmatched strength making this the only frame-free support system in the world.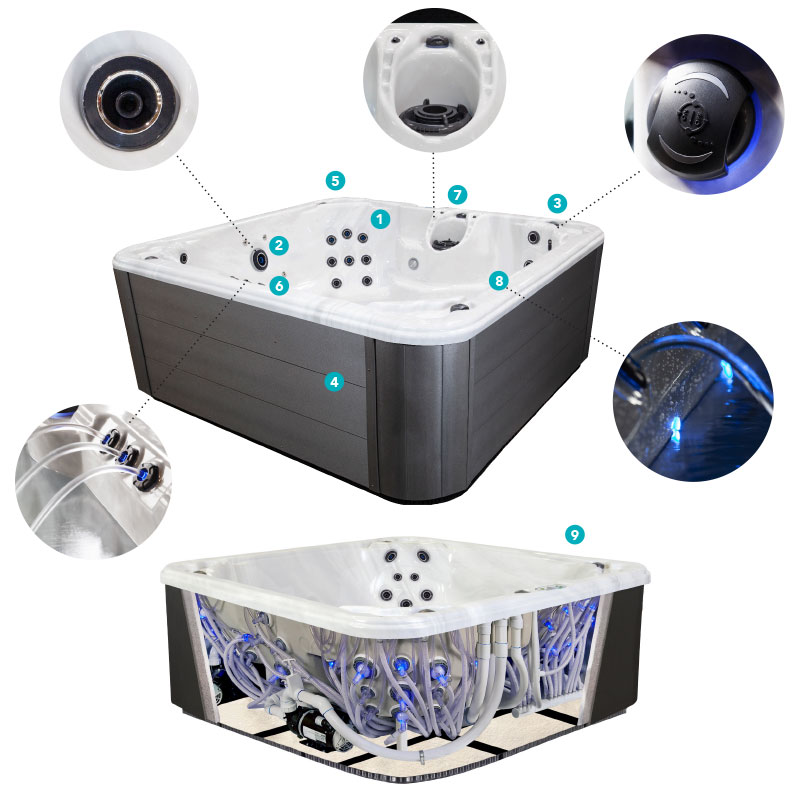 Intelligent Design
Best Ergonomic Seating
Adjustable Hydrotherapy Jets
Intelligent Controls
Impact Resistant Cabinet
Integrated Headrests
Rope Backlit Waterfall
Step Waterfall
12 LED Waterline Lights
Easy Access for Servicing