in.Stream™, Integrated Bluetooth™ Audio System Streamed from your spa, your favorite music never sounded so good!
Whether you are relaxing alone, sharing time with a loved one or entertaining friends—the sound of music always adds pleasure to the occasion. Garden Leisure Spas offer an optional Bluetooth™ stereo system which includes quality marine speakers for the ultimate sound quality.
Awesome sound quality
Designed to deliver clean, crisp rich sound in the high-fidelity rendition expected by music lovers, in.stream 2 features Class D amplifier technology to enhance your outdoor audio experience
Total audio control. Streamed from your spa through the digital topside control. Its interface features full control of audio sources, volume and settings, and display of song tag information.
The unit is housed in a dedicated enclosure—conveniently located within easy reach.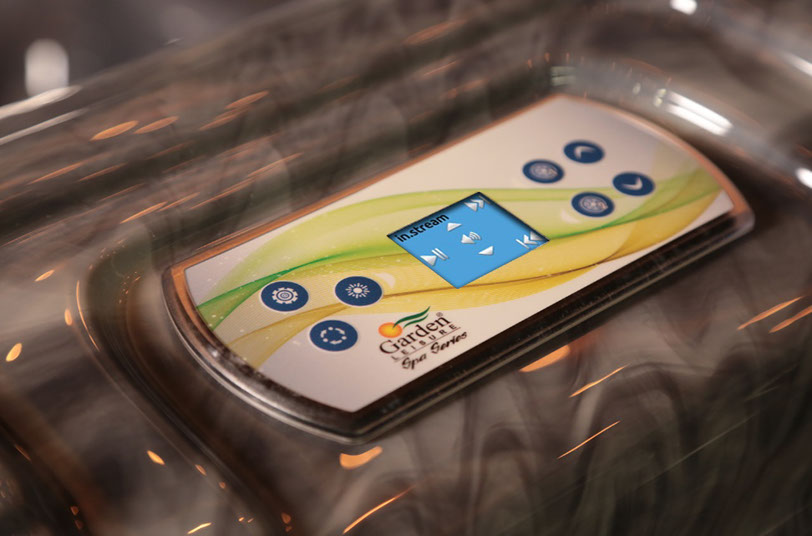 Optional Audio System; Bluetooth™ Audio with Marine Grade Speakers
Control from Topside
Marine Grade Speakers
Specifically Designed For Spas