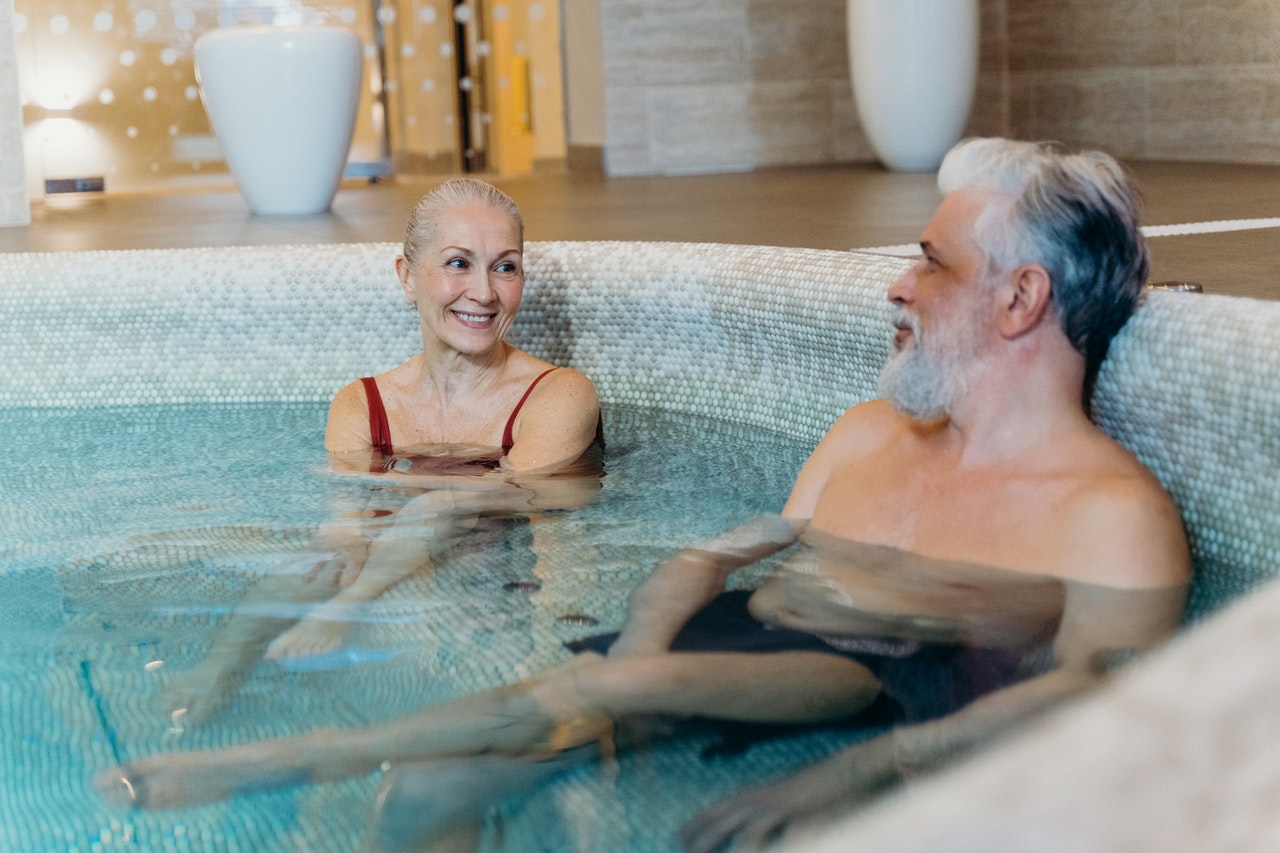 Hot Tub Buying Guide
You've always dreamed of having your very own hot tub, and you're finally ready to take the plunge. But where do you start? Do a quick Internet search, and you'll find thousands of hot tubs in a dizzying array of prices, sizes, and features. It can be a bit overwhelming, especially if you're new to the world of hot tubs.
In this article, we'll help you start your search by identifying the features and benefits that matter the most to you in a hot tub.
Why Do You Want a Hot Tub?
There several great reasons to take the plunge into hot tub ownership – and there's a type of hot tub ideally suited to each type of owner. Before you start your search, think about how you envision using your hot tub:
Considering a hot tub for health reasons? Hot tub hydrotherapy can offer relief to people dealing with arthritis, muscle pain, sports injuries, and circulation issues. If medical reasons are the driving factor, you'll want to focus on smaller hot tubs features like precise temperature controls and the location and configuration of the massaging jets.
Are you looking for a simple source of stress relief? Soaking in a hot tub is a proven way to reduce stress and promote full-body relaxation. A smaller tub with fewer bells and whistles will give you a space to indulge in some much-needed "me time" – without breaking the bank.
Looking for a way to stay fit? Opt for a specially designed swim spa: These extra-long spas allow you to swim against a "current" generated by powerful jets (many swim spas also feature separate hot tubs for a relaxing post-workout soak). Or, stick with a standard hot tub that's roomy enough for yoga or aerobic exercises like scissor kicks, squats and lunges.
Do you love to entertain? If you envision your hot tub as a place to hang out with friends, you'll want a larger tub that will five or six (or more!) with room to spare. You might also want to consider fun add-ons like programmable lighting, water features, or even built-in sound systems.
How much do you want to spend on a Hot Tub?
Whether you're considering an in-ground hot tub or an above-ground hot tub, you'll find that there are options available for just about every price point.
In addition to size, there are several other factors that determine the price of your hot tub. For example, the kind with more jets or fancy, contoured seating will typically cost more money. Same goes for hot tubs with extras like integrated sound systems or programmable lighting.
And don't forget to factor in the long-term cost of ownership: This includes everything from the power required to run your hot tub to the chemicals and supplies required for routine maintenance.
Do you want your hot tub to be portable or permanent?
If you're pretty sure that you want your hot tub to be a permanent part of your backyard, you'll probably want to go with an in-ground hot tub. The biggest pro of going in-ground? You can get exactly what you want: Custom shapes, luxurious finishes and materials, built-in steps, and tile or stone accents that blend beautifully with your outdoor space.
Of course, an in-ground hot tub will cost you more: Unlike other types of hot tubs, an in-ground hot tub is definitely not a DIY project. It's basically a custom construction project, and you'll need to find a qualified professional to do the job.
Prefer something a little less permanent? Need an alternative that's a little more budget-friendly? You can't go wrong with an above-ground hot tub. You get all of the benefits of spa ownership, without the time and high cost of a days-long construction project.
Although they don't offer the range of customization options that you'll find with an in-ground spa, above-ground hot tubs do have a few definite advantages: For example, above-ground versions typically feature more jets than their in-ground counterparts. Above-ground hot tubs also tend to place more emphasis on comfortable seating.
Many above-ground hot tub owners also appreciate the flexibility and freedom of a non-permanent hot tub option: Unlike an in-ground hot tub, an above-ground hot tub can be moved; and if you ever want to upgrade or replace your hot tub with a newer model, it's easy to do so.
Where are you going to put your hot tub?
Hot tubs don't require quite as much space as a full-sized swimming pool, which makes them a popular choice for homeowners with small yards. But this doesn't mean that you can simply put a hot tub anywhere. Here are a few things to think about when choosing a hot tub for your backyard:
Level, stable surface. This is critical: Hot tubs – even the smallest ones -- are heavy, and they require flat ground capable of supporting the weight. A concrete pad is probably the best choice for most yards, but it's a good idea to talk with your spa professional to find the best fit for your setup.
Drainage. You don't want to place your hot tub in a location where it will drain onto your deck or in the direction of your back door.
Privacy. If you've already got a fenced yard, you're good to go here. If you don't have a fence, though, consider putting your spa in a place where you can use landscaping, hardscape, or even portable screens or pergolas to enjoy a soak far from the prying eyes of your neighbors.
Ease of access. You'll want to put your hot tub somewhere that's easy to get in and out of. You should also make sure that you choose a space that allows for routine maintenance like testing and balancing the water, skimming debris, and repairing or adjusting the control panel.
Safety. Make sure that your hot tub is installed a safe distance from power lines. You should also check local regulations about pool and spa safety – some areas require pool and spa owners to install fences and/or childproof gates.
Have you visited a hot tub retailer?
The internet is an amazing resource for early information-gathering, but there's simply no substitute for shopping for a hot tub in person.
Now that you've got a general idea of the type of hot tub you're looking for – in-ground vs. above-ground; small or large; simple or loaded with extras – it's time to visit your local spa retailer. Ask questions and get a closer look at the finishes and fixtures. You should also ask for information about warranties (most reputable spa manufacturers offer a warranty).
And, most importantly, take the opportunity to sit in a few hot tubs to see if they're literally a good fit for you.